U.S. Surplus Recovery buys and sells, new and used Rosemount Transmitters, Foxboro Transmitters, Micro Motion Transmitters, Fisher Valve Controllers and Positioners.
Are your Rosemount Transmitter and Instrumentation still installed?
NOT A PROBLEM. We buy Rosemount Transmitters installed and professionally uninstall them; just let us know and we will schedule a evaluation visit to your location anywhere in the US, Canada and Mexico, contact us regarding all your instrumentation needs!
Fisher Valve Controllers/Postioners We Buy
Fisher fieldvue DVC2000, DVC6005, DVC6010, DVC6020, DVC6030, DVC6200, Fisher 3582, Fisher 3610, 4160 4152, etc.
Foxboro Transmitters We Buy
igp10, igp20 idp10, 43qp, etc.
Micro Motion Transmitter and Mass Flow Sensors We Buy
1700 2700 3700 9739 CMF, etc.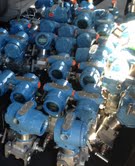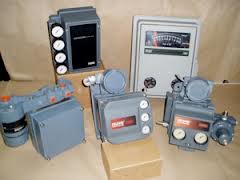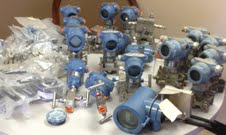 Rosemount Transmitter Models We Buy
3051tg1, 3051tg2, 3051tg3, 3051tg4, 3051tg5, 3051ta1, 3051ta2, 3051ta3, 3051ta4, 3051ta5, 3051cd1, 3051cd2, 3051cd3, 3051cd4, 3051cd5, 3051cg1, 3051cg2, 3051cg3, 3051cg4, 3051cg5, 3051ca1, 3051ca2, 3051ca3, 3051ca4, 3051ca5, in S1 and S2, etc.
3144pd 2088 2090 1151 2051 751.
For more information on how we can assist your company contact us today one of our Rosemount transmitter buyers and instrumentation buyers will be glad to assist with any prices or question's and concerns.